PRE-ORDER Digital album, Cd, or Limited Edition Vinyl! 
Official release date December 1. Vinyl will be released on March 1. 2020. 
I started to work on the album from October 2018. My initial ideas were sent to Erik Truffaz. Gradually, I engaged Arve Henriksen, Pat Mastelotto and Christian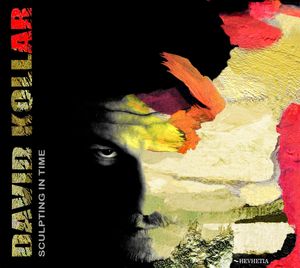 Fennesz in the process of creation. I also played my sketches for Petr Popelka, a painter, who has an atelier above my studio. We were holding endlessly long academic conversations on creation and art. That's why I decided that the album cover should undoubtedly be made by him. Sculpting in Time is inspired by Andrej Tarkovsky's theory that a movie itself is sculpting of time sculptures. I perceive it similarly in music. These 14 tracks on the album are my time sculptures of what I went through last year. 
https://davidkollar.bandcamp.com/album/sculpting-in-time