"Effusions, Extracts from the Notebooks" by Goliarda Sapienza
Around Goliarda Sapienza's Notebooks, the music of the trumpeter and the voice of the actress are perfectly tuned for a new creation imagined for the radio.
link: https://www.franceculture.fr/emissions/fictions-theatre-et-cie/epanchements-extraits-des-carnets-de-goliarda-sapienza
Music by Erik Truffaz, guitars by David Kollar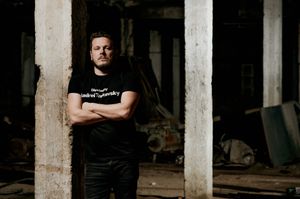 "The Art of Joywas given to me for my birthday a few years ago. Busy with so many things and with traveling, this book, of at least eight hundred pages (therefore heavy to carry), was in my suitcases each time. On each return, prominently on the shelf of my library. A place chosen among my most precious books. Those who filled me. The Art of Joy what a beautiful title! And yet I haven't read it yet. I started with the Notebooks and The Certitudes of Doubt. We have chosen these Notebooks to travel with you. Goliarda Sapienza's Notebooks recount certain stages in her journey, with her joys and sorrows. The exigency of his thought, the beauty of his writing, his outpourings resonate in me, and it seems to me that they echo each of us. As for The Art of Joy, knowing that her writing work took ten years for her to be satisfied with it, so no longer between two suitcases but in a sacred moment The Art of Joy will be my next recollection. In the meantime, with a joyful heart, with Erik Truffaz yet another great trip!             
Sandrine Bonnaire!